Who We Are
Experienced Manufacturer of Rigging Hardware
Hilifting is a 2 generation family business based in Qingdao, China. We started out providing excellent quality Rigging, Lifting, Steel Chain, Stainless Steel Marine Fittings, and Marine Hardware products that stretch back over 20 years.
We were established in 1995 with a vision to introduce to the domestic market all its needs of rigging hardware.
We began our international business in 2014, started in a small trading company, but based on a big factory.
Hilifting brand was established in 2016 which marks to start an overseas market in the marketing of rigging hardware, forging, and casting steel parts as well as metal fabrication. Before that Hilifting has achieved remarkable achievements in the domestic market.
Our long-term and high-volume relationships have therein allowed us to forward that value to our clients. Our experience and rich resources in the industry have enabled us to has attentively invested resources in research on forging and casting products, successively manufacturing other types of steel, thus reaping wide market popularity across the world.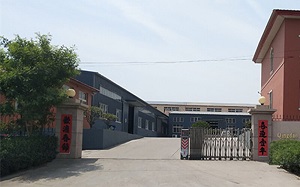 Why We Do It
Quality Rigging Hardware Manufacturing
Although there are so many rigging suppliers in China, we still believe we are the 1st choice for importing rigging, lifting, and material handling equipment:
We keep a good cooperative relationship with major raw material factories, forged machines, manufacturers of rigging, lifting, and material handling.
Our financial strength gives us bulk purchasing capabilities that ensure our products are cost-competitive.
Our 20 years of experience has taught us to meet even the most stringent quality requirements to help our customers improve sales, protect their margins and strengthen their businesses against the competition.
How We Do It
Staying Updated Market Trends
Achieving our goals come from formulating new products based on the market demands through our in-house R&D team. With our efforts on auto parts products, we create a long-term partnership with many companies.