China leading manufacturer of Chain
Wetop is a professional chains supplier with more than 20 years of experience in China, we can produce a full range of high-quality chains, marine-grade stainless steel chains, and galvanized steel link chain
Still not finding what you're looking for?Contact our consultants for more available products.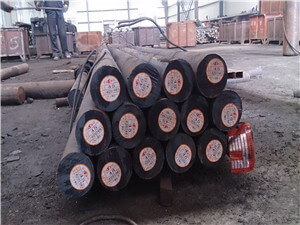 Praesent
Proin viverra, ligula sit amet ultrices semper, ligula arcu tristique sapien, a accumsan nisi mauris ac eros. Donec mollis hendrerit risus. Pellentesque ut neque. Fusce pharetra convallis urna. Morbi mollis tellus ac sapien.
Contact us 1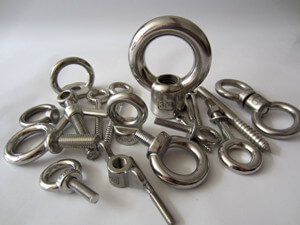 Sed
Praesent ac sem eget est egestas volutpat. Sed magna purus, fermentum eu, tincidunt eu, varius ut, felis. Integer tincidunt. Maecenas egestas arcu quis ligula mattis placerat.
Contact US 2
Chains: Strength, Durability, and Safety Guaranteed
There are three basic slings for lifting heavy loads, lashing, or commercial use: chain slings, wire rope slings, and synthetic textile slings. Chains are the most common and safety fitting, they are necessary for construction sites, factories, and warehouses.
Hilifting chains have the features below :
Hot-dip galvanizing according to ISO 1461 with no ribs, lumps, or omissions.
Raw materials carbon steel, alloy steel, or stainless steel which are new and no recycles.
Uniform on the size and high breaking load to guarantee the stable.
As a professional chains manufacturer with more than 20 years of experience in China, Wetop doesn't only sell chains to you but also supplies you with the best solution to make your business grow and succeed.
FAQ's
Frequently Asked Questions
FAQ 01
Cras risus ipsum, faucibus ut, ullamcorper id, varius ac, leo. Pellentesque auctor neque nec urna. Suspendisse faucibus, nunc et pellentesque egestas, lacus ante convallis tellus, vitae iaculis lacus elit id tortor. Praesent porttitor, nulla vitae posuere iaculis, arcu nisl dignissim dolor, a pretium mi sem ut ipsum. Nullam accumsan lorem in dui.
Phasellus a est. Suspendisse potenti. Nullam vel sem. Etiam vitae tortor. Cras dapibus.
Phasellus ullamcorper ipsum rutrum nunc. Phasellus blandit leo ut odio. Vivamus elementum semper nisi. Vivamus quis mi. Vivamus euismod mauris.
faq 02
In enim justo, rhoncus ut, imperdiet a, venenatis vitae, justo. Suspendisse non nisl sit amet velit hendrerit rutrum. Donec mollis hendrerit risus. Vivamus in erat ut urna cursus vestibulum. Aliquam eu nunc.
Etiam imperdiet imperdiet orci. Aenean ut eros et nisl sagittis vestibulum. Donec id justo. Aliquam lobortis. Phasellus leo dolor, tempus non, auctor et, hendrerit quis, nisi.
Phasellus magna. Fusce vel dui. Etiam imperdiet imperdiet orci. Donec mi odio, faucibus at, scelerisque quis, convallis in, nisi. Vestibulum ullamcorper mauris at ligula.
Vivamus aliquet elit ac nisl. Donec vitae sapien ut libero venenatis faucibus. Phasellus dolor. In ut quam vitae odio lacinia tincidunt. Sed augue ipsum, egestas nec, vestibulum et, malesuada adipiscing, dui.