Shoulder Nut Eye Bolt G277
Material: High Tensile Steel

Surface: Hot Dipped Galvanized

W.L.L: From 500 lbs to 21400 lbs

Size: From 1/4 × 2″ to 1 1/2 x 15″

Application: Overhead Lifting, Lashing, Towing
Shoulder Eye Bolt G277 Specifications:

| | |
| --- | --- |
| MOQ | 1 Pallet, 1 Ton or 3000USD |
| Collared lifting eye bolt material | High Tensile Steel |
| Surface finish | Hot Dipped Galvanized |
| Eye bolt sizes | From 1/4 × 2 to 1-1/2 x 15 |
| Technique Procedure | Drop Forged , Machining , Quenched and Tempered |
| Safety Factor | 5 : 1 |
| Eye bolt HS code | 732690 |
Long Shank Shoulder Type Eye Bolt Key Features:
G 277 shoulder nut eye bolt has a nut and aUNC thread long shank with shoulder, the shoulder of the eye bolt can help maintain the strength of the eye and the shank from bending or deforming, provide more stability to the base of the eye and therefore, makes it the recommended choice for angular loading and inserting through thicker material.
Made from high tensile carbon steel, hot dipped galvanized.
Meet or exceeds all requirements of ASME B3026 including identification, ductility, design factor, proof load and temperature requirements.
Sizes ranging from 1/4 x 2″ to 1-1/2 x 15″ with Working Load Limit available from 500 lbs to 21400 lbs, Proof Load is 2 times the Working Load Limit and Breaking Load is 5 times the Working Load Limit.
Check out this article about: A Complete Buying Guideline of Eye Bolts.
Eye bolt HS code: 732690

How Should You Use Eye Bolts Safely?
Orient the eye bolt in line with the slings. If the load is applied sideways, the eye bolt may bend.
Pack washers between the shoulder and the load surface to ensure that the eye bolt firmly contacts the surface. Make sure that the nut is properly torqued.
Engage at least 90% of threads in a receiving hole when using shims or washers.
Attach only one sling leg to each eye bolt.
Check out this article for more.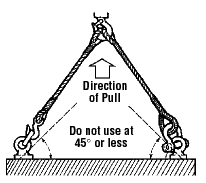 Shipping and Payment Term:
We generally ship cargos worldwide by sea. The goods will be in a shipping container when arriving at the port. You are responsible for picking up your shipment and customs clearance on your side.
We do accept small, urgent orders that need to be shipped by air.
We currently accept T/T & L/C.
Please contact us if you have any questions about shipping or payment, we will be happy to assist you.
The Lifting shoulder eye bolt capacity and size are from 1/4 × 2 to 1-1/2 x 15, are used for lifting applications, but the lifting drop forged eye bolts must be fully screwed tight against the surface and installed completely flush with the mounting surface.
Long Shank Collared Eye Bolts Dimension:

Part No.
Shank Dia&Length (in.)
Working Load Limited (lbs.)
Weight Per 100 PCS(lbs.)
Dimensions (in)
A
B
C
D
E
F
G
H
J
hlt27700001402
1/4 x 2″
500
6.6
0.25
0.5
0.88
0.19
1.5
2
2.94
0.5
0.47
hlt27700001404
1/4 x 4″
500
9.1
0.25
0.5
0.88
0.19
2.5
4
4.94
0.5
0.47
hlt27705160214
5/16 x 2 1/4″
800
12.5
0.31
0.62
1.12
0.25
1.5
2.25
3.5
0.69
0.56
hlt27705160414
5/16 x 4 1/4″
800
18.8
0.31
0.62
1.12
0.25
2.5
4.25
5.5
0.69
0.56
hlt27700380212
3/8 x 2 1/2″
1200
21.4
0.38
0.75
1.38
0.31
1.5
2.5
3.97
0.78
0.66
hlt27700380412
3/8 x 4 1/2″
1200
25.3
0.38
0.75
1.38
0.31
2.5
4.5
5.97
0.78
0.66
hlt27700120314
1/2 x 3 1/4″
2200
42.6
0.5
1
1.75
0.38
1.5
3.25
5.12
1
0.91
hlt27700120006
1/2 x 6″
2200
56.8
0.5
1
1.75
0.38
3
6
7.88
1
0.91
hlt27700005804
5/8 x 4″
3500
68.6
0.62
1.25
2.25
0.5
2
4
6.44
1.31
1.12
hlt27700005806
5/8 x 6″
3500
102.4
0.62
1.25
2.25
0.5
3
6
8.44
1.31
1.12
hlt27700340412
3/4 x 4 1/2″
5200
144.5
0.75
1.5
2.75
0.62
2
4.5
7.44
1.56
1.38
hlt27700340006
3/4 x 6″
5200
167.5
0.75
1.5
2.75
0.62
3
6
8.94
1.56
1.38
hlt27700007805
7/8 x 5″
7200
225
0.88
1.75
3.25
0.75
2.5
5
8.46
1.84
1.56
hlt27700000106
1 x 6″
10000
366.3
1
2
3.75
0.88
3
6
9.97
2.09
1.81
hlt27700000109
1 x 9″
10000
422.5
1
2
3.75
0.88
4
9
12.97
2.09
1.81
hlt27700114008
1 1/4 x 8″
15200
650
1.25
2.5
4.5
1
4
8
12.72
2.47
2.28
hlt27700114012
1 1/4 x 12″
15200
795
1.25
2.5
4.5
1
4
12
16.72
2.47
2.28
hlt27700112015
1 1/2 x 15″
21400
1425
1.5
3
5.5
1.25
6
15
20.75
3
2.75
You can also reach us by completing the form below: