High Strength Shackles Quality – 4 Attributes You Should Know
Selecting the high strength shackles for your critical and intensive lifting and rigging applications is very important. Most rigging shackles look fine when they are ready to use, but the true test is how they will hold up in the futures, generally, the potential points of damage or failure for all types of rigging shackles can occur in the shackle body, cotter pin, or in the pin holes, which can ultimately lead to catastrophic failure.
The following are 4 key considerations you should examine before selecting high strength shackles:
Materials
High strength shackles are made on the basis of loading capacity, performance, and environmental applications, These factors are firstly determined by the raw materials, select the different types of materials for your applications, high tensile carbon steel, and alloy steel shackles can be used in highly loading limited, fatigues or some extreme conditions. Stainless steel shackles are ideal for yacht rigging, decking, and architectural applications, read this article for more about rigging accessories materials.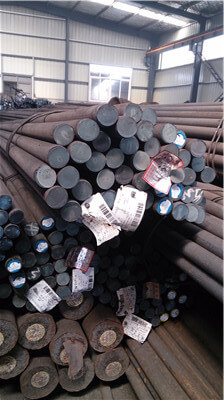 Surface finishing
The shackles' surface finishing can protect the surface of rigging shackles, optimize friction and wearing while paired with lifting equipment or material handling. The galvanized shackles have a layer zinc in its surface to protect the shackle from the corrosion resistance in the rigging industries, check the post: Surface Finish: 4 Common Types You Should Know
Breaking Strength & W.L.L
W.L.L: Working load limited, sometimes stated as Safe Working Load (SWL), or is the maximum safe force that rigging accessories can exert to lift, suspend, or lower, a given mass without fear of breaking. Usually marked on the body by the manufacturer.
Safety Factor: Minimum Breaking Strength (MBS) divided by a safety factor(SF = MBL / WLL), usually ranging from 4, 6 to 8 on the rigging hardware body. Our rigging accessories' safety factor can be as high as 10:1 or 10 to 1, if you have more high-quality rigging to your lifting equipment, click here for more knowledge of M.B.S & W.L.L.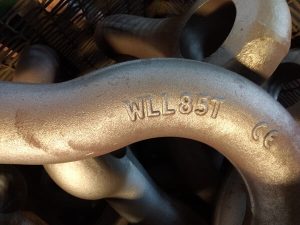 Quality control inspections
About are the keys to finding high strength shackles, of course, there is a simple way, that contacts us by email at info@hilifting.com. We will be glad to share with you more useful information.
Hello, customers
My name is William Yang, I'm the business manager of Hilifting. I have been in Rigging industry for more than 10 year. Feel free to contact us. I'm happy to provide you the best service and products.